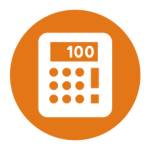 Stratebord has the skills and means to carry out the necessary verifications.
In the course of their lives, machines sometimes change. Major or minor changes are then considered.
Our measurements are made for :
validate the feasibility of a design,

check the manufacturers' calculation notes,

carry out all the calculations and expert reports required to solve any problems.