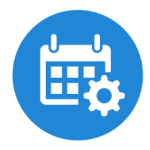 Good maintenance requires a number of building blocks that form a coherent whole.
These building blocks are called Policy, Strategy, Resources, Skills, Budget, etc.
During an initial diagnosis, the analysis of strengths and areas for improvement will lead to work on the possible deficiencies of the organisations, and thus define the areas for improvement.
The expected results are : better reliability, higher availability and lower costs.