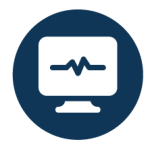 Many ports still operate equipment that is sometimes very old. Stratebord carries out special assessment to respond to these problems.
THE OBJECTIVE OF THE SPECIAL ASSESSMENT :
The aim of the approach is to make older lifting equipment safe. It must define the residual life of equipment (fatigue evaluation), identified and appraise the level of risk due to the failure of the critical elements,
WHY?
The life of the equipment is not infinite, particularly because it is subject to fatigue. Some elements are critical, their failure can have catastrophic consequences.
APPROACH AND METHODOLOGY
CETMEF ( French governmental organisation)

The ISO 12482 standard - Cranes — Monitoring for crane design

ISO Standards 12100 and 13849-1 provide a useful framework for this approach
TRIGGER CRITERIA
Increase in defects - Significant deterioration in the condition of the equipment

Service life of 19 years (9 years for mobile cranes not classified as FEM section I)

Achievement of 95% of the number of cycles planned for the machine

Substantial change in the use of the appliance
It should be noted that some port terminals apply it to new craft as a complement to their inspection plans.