Do you plan to reorganize your harbor services?
Stratébord offers you a Manpower Planning Method in order to define the missions specific to each entity of your global organization, at a very precise level. That work is led in close collaboration with a project manager and all the employees involved.
Example of completed mission :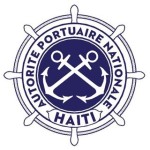 As part of the reform of the harbors ordered by Haiti State,the APN entity, in charge of the harbor's operation, will split into 2 new entities.
Re-writing of the missions of the 2 entities, re-organization of the staff, realization of the training plans, and training of the HR teams.