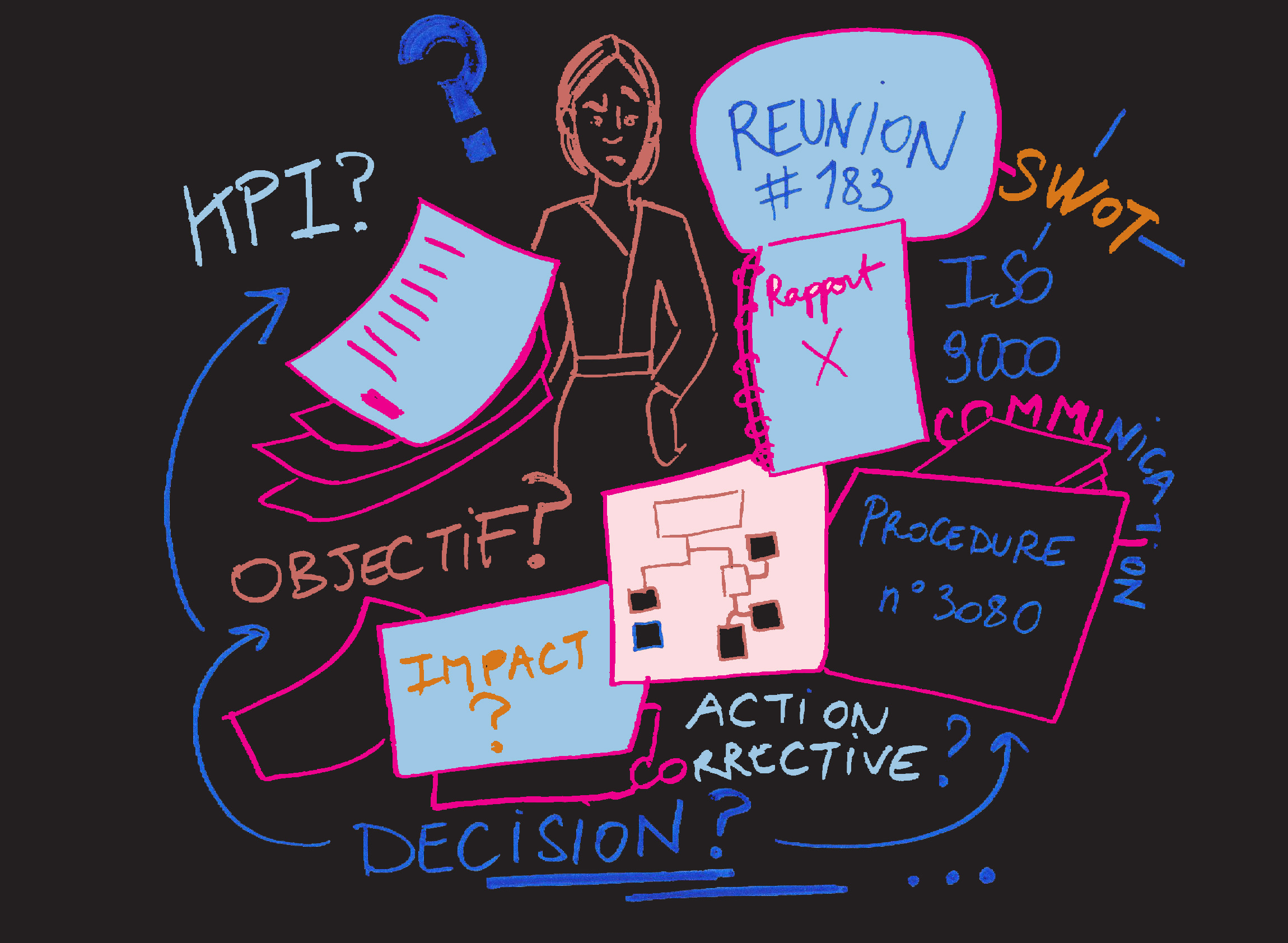 Regulations, KPI, reports, ERP, Job Descriptions, you already have a lot of methods and rules to comply with, so why add a new methodology?
Or, you don't have a lot of tools available, but you don't want to complicate your job with heavy methods and procedures?
Every success is driven by the creation of value. But in order to create it, you need more than good ideas. These ideas have to be implemented in the complex organization of your company.
Stratébord is here to clarify and simplify your problems.
The impact of the implementation of our support is real!
An increased efficiency of your teams, especially the leading team, with a consistent and steered action
A decrease of the non-quality when the method is applied to Quality goals
A re-focus of the resources and actions of the company on what is essential to its functioning and development
The possibility to

align the organization and resources

of the company with what are really its goals and values