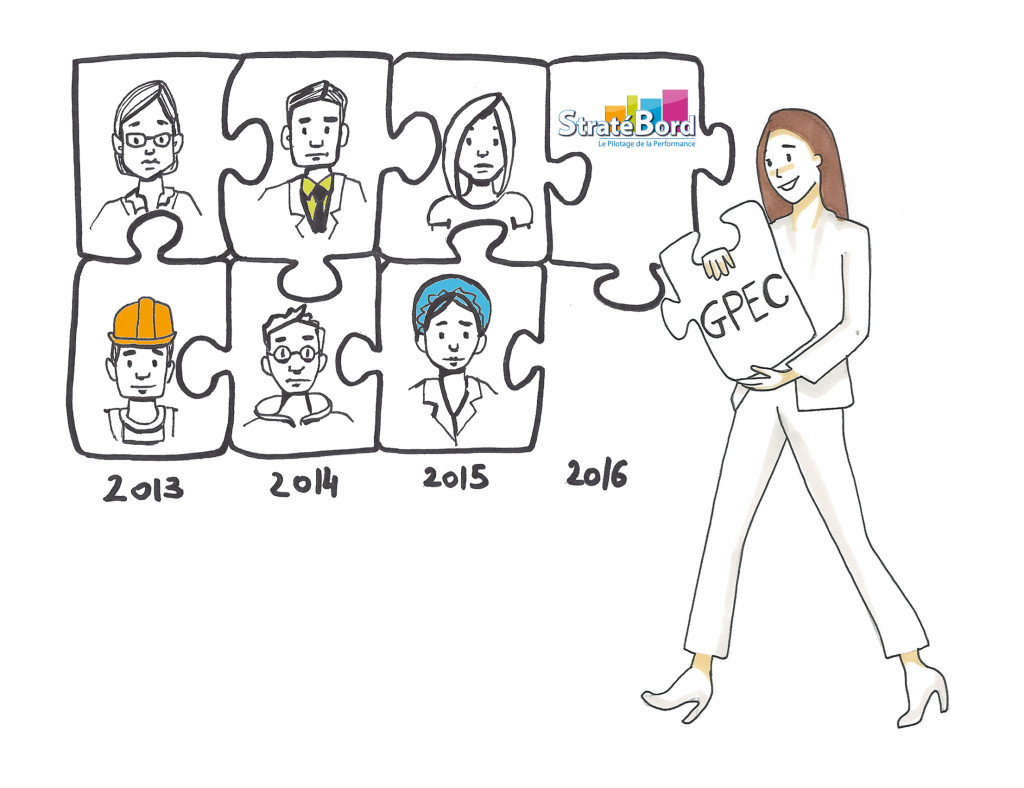 What is Manpower Planning (MP) ?
The MP is an essential component of the performance in many ways: building of its future, efficiency, social dialogue, societal image… There are many definitions of MP.
For Stratébord, the MP is a mean to compare and measure the gaps between the staff and the skills set, between the resources available and the needs for today and the future.
The MP implements a simple and pragmatic mechanics. The future can be envisioned from the strategy. The organizational models allow to translate that future into necessary work force and required set of skills.
Stratébord's offer
Through counselling or training, Stratebord supports you to implement your Manpower Planning and its components:
Definition of your present and future needs
Implementation of the organizational models
Definition of the staff's size (quantitative) and positions needed (qualitative)
Realization of the "competencies" referentials and job descriptions
Implementation of the regulation tools: Carrier Management, annual interviews, professional interviews, training.
Stratébord's added value is particularly in the help provided to companies in defining their future needs in accordance with the strategic vision of the board. These needs are defined in the organizational models (1).
(1) An organizational model is used to define the required work force, based on the production means and the quantities to be produced.